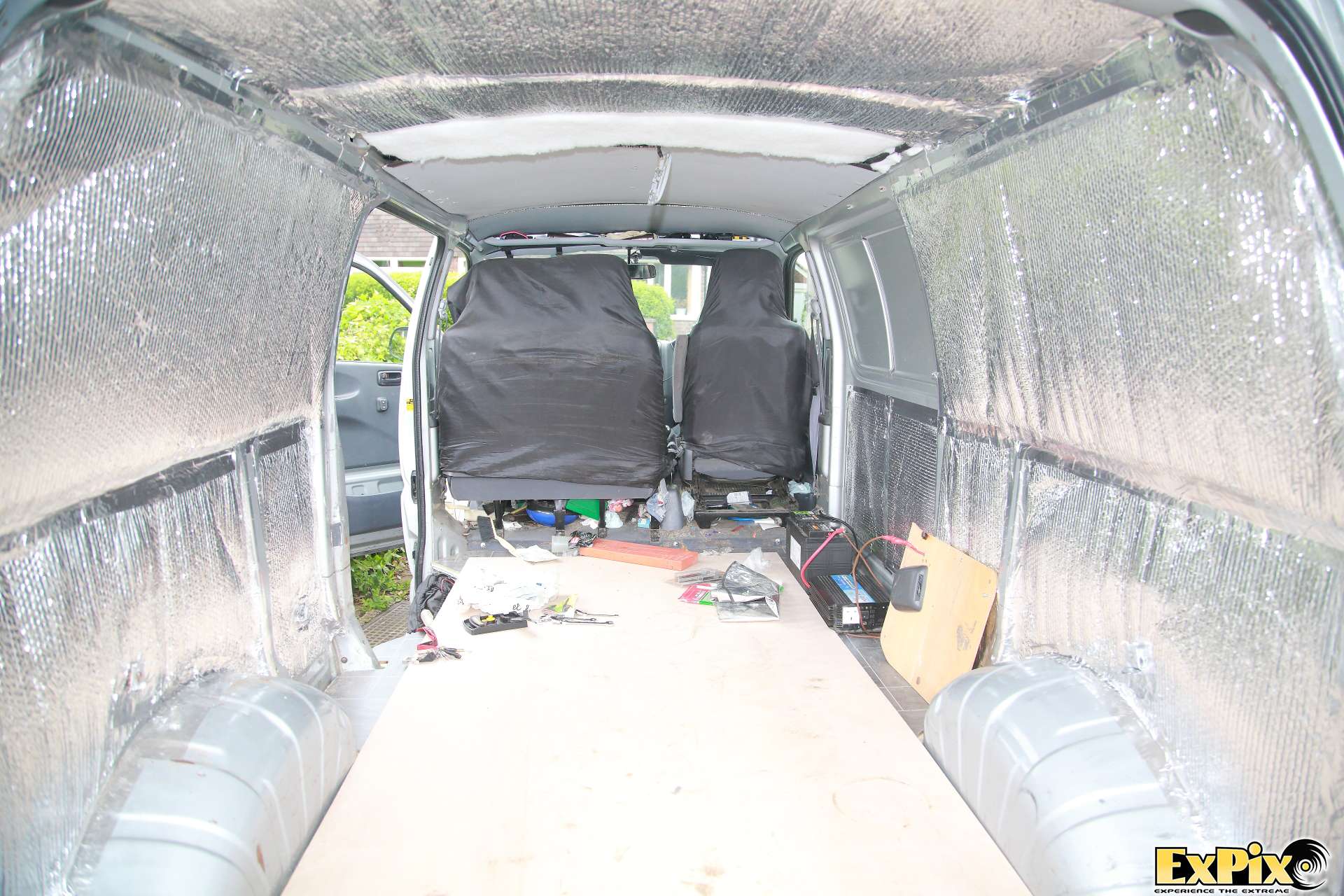 Stage 2 – Insulation
First up on the refit and we got to grips with tackling the insulation. The bottom half of the van was previously insulated with rockwool, but the top half wasn't. And whilst we've managed -5 in the Cairngorms without too much trouble, the van did suffer with condensation.
After a quick trip to local firm T & A Upholstery Supplies in Rochdale, we left with a rather large roll of thick, light weight, Dacron Polyester Insulation which we used on the sides of the van and the roof, fixing it in with Trimfix High Temperature Spay Adhesive. The insulation meets all safety standards and is used for keeping the heat in when it's cold and keeping the heat out when it's hot. On top of this we placed multipurpose thermal aluminium reflective insulation. Acting as a vapour barrier, this added insulation should reduce the condensation in the van.
We also added a layer of insulation under the floor which was sandwiched between two layers of ply lining.
Save
Save