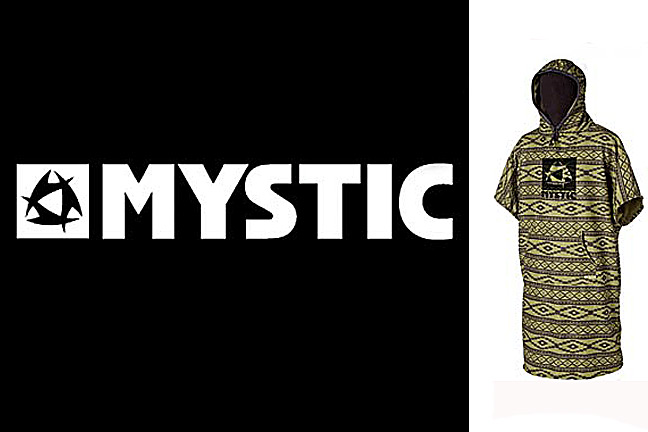 The Mystic Poncho is a 'must have' piece of kit for any watersports addict. No more fiddly towels; stick one of these beauties on and you'll have everything covered!

Made in super soft terry fabric, the Poncho is water absorbing and warm; guaranteed to have you toasty and dry in no time.

Features include a large hood and wide arm openings, perfect for slipping on and off easily and a handy front pocket.
Mystic is an iconic brand in watersports. Beginning life back in 2002, the brand has pushed the boundaries, embracing new technologies to create an innovative collection of equipment, wetsuits, and board wear for watersports fanatics.

Check out the full Mystic collection and see for yourself why riders such as Ruben Lenten, Youri Zoon and Nick Davis are on board.