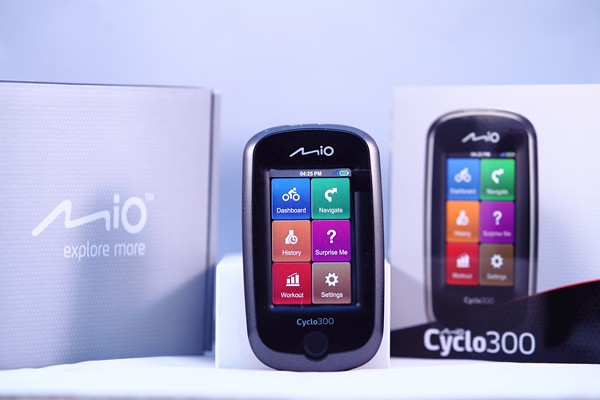 A cycle Satnav system that you can modify the tracks, upload to a sharing site via a desktop application, check your speed, how far you've travelled, your altitude, how many calories you've burnt off and other useful applications from Mio. Sounds a rather complicated gadget for us to check out!
A nice looking unit that's robust chunky and relatively easy to use. Out of the box it doesn't need much setting up and is quite intuitive.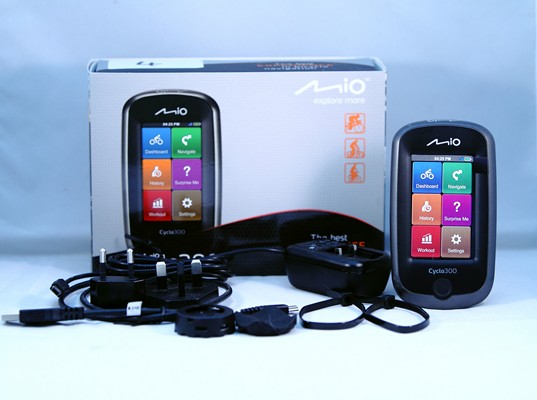 With two rubber pads for different sizes of bar mounts, it uses cable ties to fix to your chosen location. At first glance this seems a little strange but works extremely well and didn't slip once whilst on roads and canal tow paths.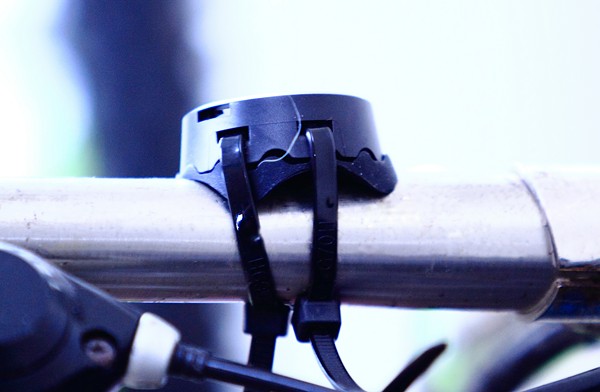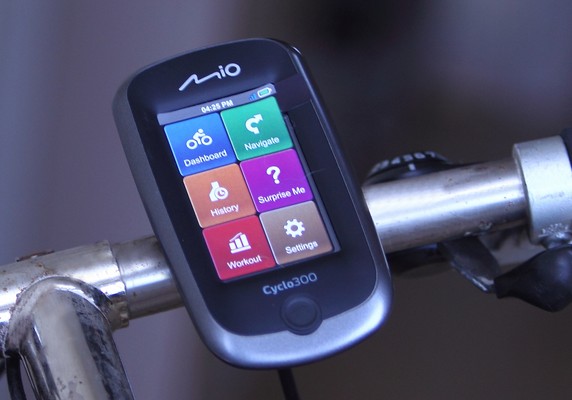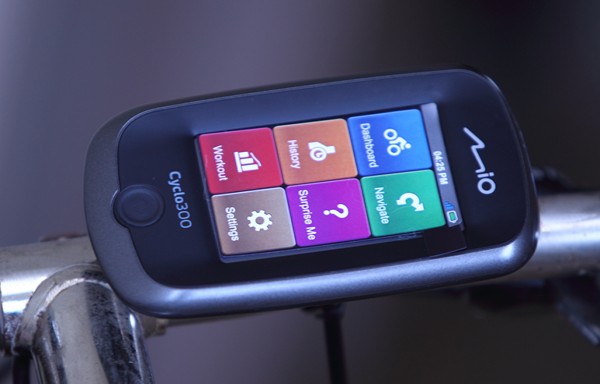 The screen could do with being a little brighter in full sun but is adequate and fine in duller conditions. Using the unit in showery weather produced no issues with water or condensation inside the unit; the reinforced IPX7 weatherproof casing doing its job well. Battery wise the unit lasted for 4 hours with continuous use with little damage to the power indicator and it would seem that Mio's quote of up to 12 hours would seem accurate.
The route planner however, seemed basic, choosing main roads and longer routes even when footpaths and bridleways were available. This did confuse us a little as there is an option to choose road or off road routes and cycle tracks, although it couldn't find any in our area. That said, it will get you to your destination.
Once back in the office we added an update and logged on to the Mio share website which makes the unit a little more user friendly. Instead of using the satnav you can add tracks created by other people or even make your own tracks, which if you know the area, can take away the frustration of having to follow main roads all the time. This function with time would probably be the best option for regular rider, building your own little database of tracks.
One nice little feature is the 'Surprise Me' function where when you 'click' the button, tap in a few details like, distance etc, and it plans a route for you; handy if you don't want to keep riding the same route all the time.
Another on unit function is that of rider profiles, with different profiles available for different users. This calculates calories, distance, average speed etc, and could be useful for people wanting to use the item for training. Added to the fact you can log your times and routes online, it's quite a handy and interesting function.
Rating
Build *****
Ease of use ****
Functions ***
Value ****
overall
To win one of the Mio Cyclo300 Satnav units check out our competitions page.
Or you can check out the Mio website here for more info about the cyclo300