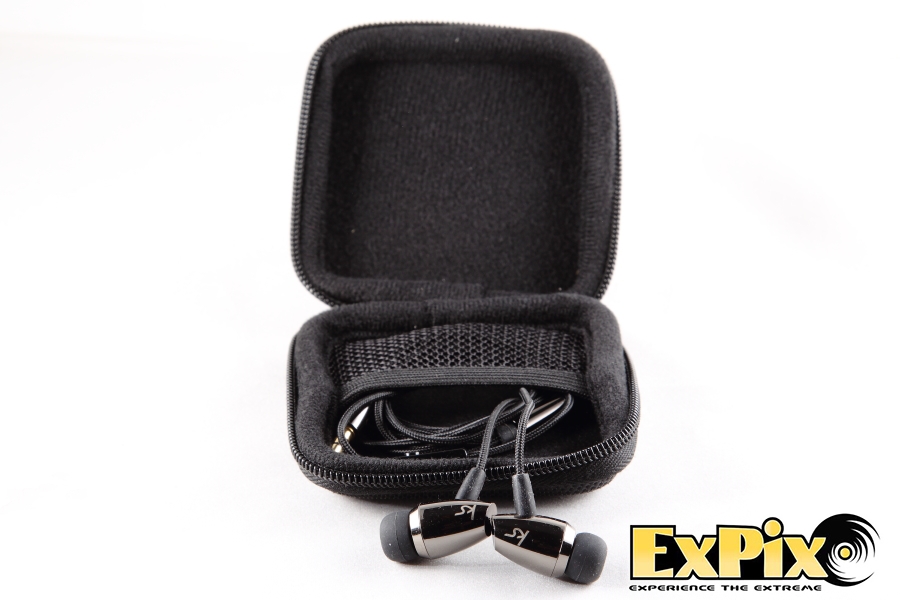 The KitSound Euphoria Earphones have been 11 months in the planning and developing. But good things come to those who wait and we can honestly say that the Euphoria Earphones are certainly worth the wait.

Everything looks superior, from the snazzy packaging to the in-ear metal casing; the KS Euphoria Earphones look the dogs.

And when you try them you can feel the precision that has gone into making these earphones. The clever little 'Fit Kit' ensures the earphones fit snuggly and comfortably, whilst the Kevlar® re-enforced cable ensures that the wires lie smoothly without tangling.
But it's when it comes to the sound quality that the Euphoria's really score. Designed with twin dynamic Neodymium magnet speakers and TFT driver technology, they deliver deep bodied bass with all-encompassing, symphonic sound, which as KitSound explains; "Means you can distinguish between every single instrument in a classical piece of music, or hear every single obscenity in a hip hop tune!"
And that's exactly how it was for us when we tested them. There's no getting away from it; without question the KitSound Euphoria Earphones deliver on sound. Full-bodied, solid, clear, precise sound; what better way is there to bring music to your ears!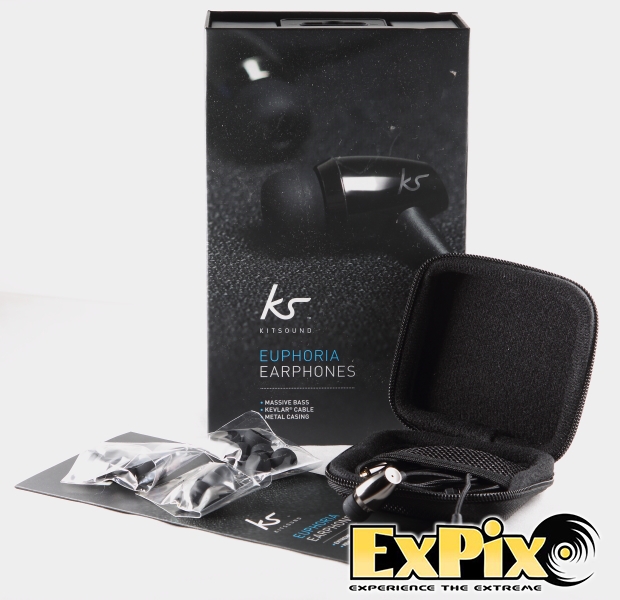 In the box
KitSound Euphoria Earphones
Fit Kit
Carry Case
User Guide

Specifications & Features
Driver Unit: 10 mm TFT / NdFeB
Frequency Response: 10 Hz - 40 kHz
Sensitivity: 130 dB
Impedance: 16 ohms
Cable Length 80 cm
Kevlar® Re-Enforced Cable
TFT Driver Technology
Twin Dynamic Neodymium Magnet Speakers
In-Ear Metal Casing
In-Line Microphone
Multi-Function Button
A right angled jack
RRP: £99.99


KitSound products are available in most high street and online retailers such as AmazonUK.
For further product information and details on where to buy, please visit www.kitsound.co.uk

Twitter: @KitSoundUK
Facebook: www.facebook.com/KitSoundUK
Instagram: www.instagram.com/kitsounduk
Pinterest: www.pinterest.com/kitsounduk
YouTube: www.youtube.com/user/kitsounduk