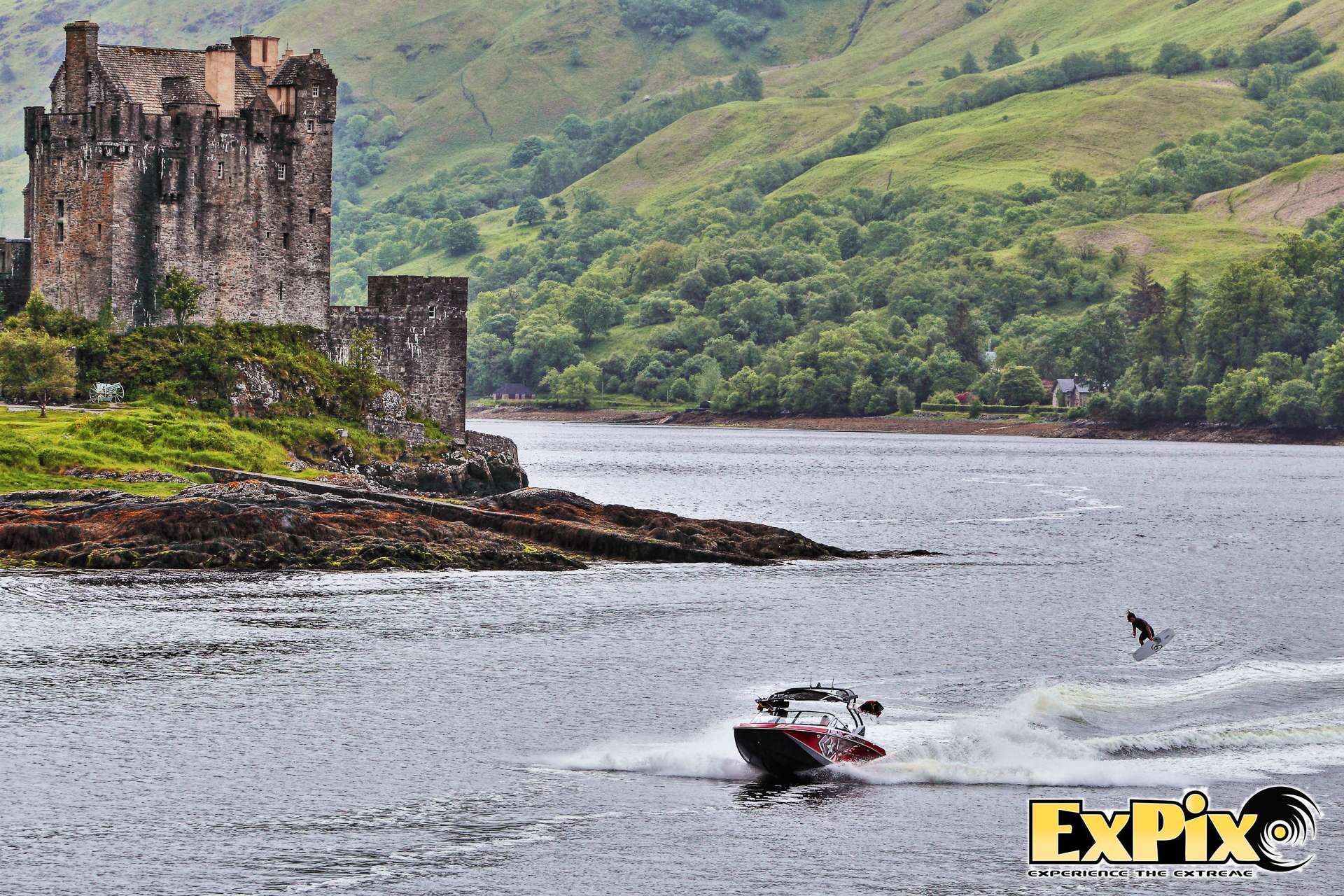 Whenever a call comes in about a trip to Scotland the ExPix crew fall over themselves to volunteer to go. And June 2015 was no exception.
"What's that you say, a 7 day road trip through the Highlands of Scotland, finishing off at Loch Lomond for the legendary Loch Stock; just let us check the diary." A momentary pause elapsed whilst the ExPix crew did the necessary checks, but even before availability was confirmed, the crew were packed and ready to go; metaphorically speaking. With little over 24 hours' notice the van was packed for real and we were on 'The Road to Loch Stock'.
Scotland is a land of rugged intoxicating beauty; dynamic wilderness studded with over 700 Munros, Corbetts and Grahams, the majestic mountains of Scotland, and over 600 fresh and saltwater lochs; it's the UK's biggest natural adventure playground.
And what an adventure ExPix were about to have!
Arriving at Glasgow Wake Park on a chilly Saturday morning we waited for our travelling companions to arrive. Pro Wakeboarders, American riders, Josh Twelker and Robby Holihan, and Massi Piffaretti from Italy, were there to help Scottish born Adam Errington, now living in Florida, to achieve his Bucket List dream, to wakeboard his native Scottish Lochs. After a quick 'warm up' session at the cable park in the Port Dundas Canal in Glasgow, the team headed over to Water Ski & Wakeboard Scotland, before settling for the night in Ardlui where they prepared for the trip.
Helping them in their quest were Raymond Colquhoun, Gordy Forsyth and Graham Boardman, from Loch Lomond Wakeboard. With unrivalled local knowledge, Raymond and the lads from Loch Lomond set out an itinerary to beat all itineraries. Talk about a wakeboarder's paradise; the sweetest, most idyllic wakeboarding spots were not only identified but conquered as the wakeboarders took to the water behind the powerful Super Air Nautique G21, courtesy of Scotland Nautique.
Eilean Donan Castle looked on as Loch Long, Loch Duich and Loch Alsh all submitted to the skill and talent of the wakeboarders as they tamed the wild waters. And Loch Ness was forced to admit that there was a new breed of 'monster' in town!
But it was at Loch Broom, in Ullapool that dream and reality blurred. Riding off into the distance, stopped only by an impending island; as the sun set, the riders danced on the water to a background of colour and magic.
And there to capture it all for prosperity was ExPix.
Check out the flipbook below to view some of the images from the trip.
The Road to Loch Stock